What makes those high school assemblies unforgettable, when they are? Is it the speaker? Is it the games? Maybe it's the funny jokes, or the unbelievable magic tricks performed on stage. Or, could it be that the students got to skip class? At the end of the assembly, it can be hard to pinpoint what exactly makes high school assemblies so forgettable, or unforgettable. Getting today's youth engaged can be harder than ever with the rise of technology and lack of social interaction. There has been a shift in our students, and finding a speaker who can grab their attention can be a big task.
In the background of successful and unforgettable high school assemblies, will be a team that has dedicated themselves to their students. You will find teachers who truly care for their pupils. You will find a principal who has given all they have to make their school a great environment. You will find staff that sees past clothes and fake smiles, into the young and mold-able hearts of their students. After all that, you will find a great speaker. A great speaker who also has dedicated themselves to a passion for helping change and mold young hearts.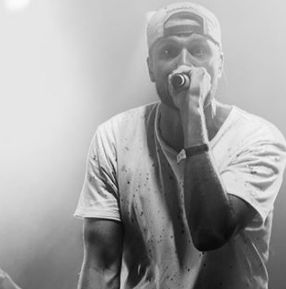 Beacon is one such speaker, who is passionate about making really great and unforgettable high school assemblies. Beacon uses his passion for music to form a connection with students all over the country, allowing the open doors his music brings, to be a place to drop a message into hearing ears. Beacon has a way of using his own life experience, raw musical talent, and powerful spoken message to form a relevant and on time word for today's youth. With a timeless message, Beacon assemblies uses a fresh new approach that High school students can truly relate to. Contact us today to have Beacon at your next Assembly!