School assemblies on bullying have never been more popular than they are today. If you have been considering the possibility of hosting one at your school, you will probably want to get a better idea of what to expect before you make any commitments. So, without further ado, let's take a look:
What to Expect from Beacon's School Assemblies on Bullying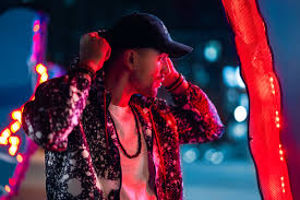 Beacon's school assemblies on bullying are centered around his own struggles in life. Through a powerful retelling of his experiences, Beacon Light encourages students to make the right choices in life, follow the best path, and be kind to one another. Throughout his presentation, he challenges them to change their school and the entire world for the better.
What sets Beacon's school assemblies on bullying apart from the crowd is his ability to speak to your students in their language - the language of hip hop. He doesn't just lecture his assembly attendees on the rights and wrongs of the world. Instead, he uses the power of music to deliver a message that your students will never forget.
Unsurprisingly, Beacon's anti-bullying assemblies are almost universally loved by principals and school administrators. A whopping 92% of them stated that his presentation was better than other assemblies that they have had in the past. Exceptional reviews like this are no accident. They are the result of Beacon's staunch commitment to his craft and his innate ability to communicate with students and reduce or eliminate instances of bullying in schools across America.
If you believe that attending one of Beacon's school assemblies on bullying would beneficial to your students, and you want to see your students respond in a positive way to this encouraging message that can change the culture of bullying in your school, please contact us today. We're looking forward to from you!