If you have been searching for an assembly speaker to help you tackle the problem of bullying at school, you will almost certainly have noticed that there are lots to choose from. However, if you are looking for an anti-bullying presenter who understands how to speak with your students in their language, Beacon Assemblies is without a doubt your best option.
While many youth speakers bore their assembly attendees by droning on about all of the bad things that will happen if they bully others or misbehave, Beacon takes a different approach. He uses hip hop to keep your students engaged and entertained throughout his presentation.
How Hip Hop Can Stop Bullying at School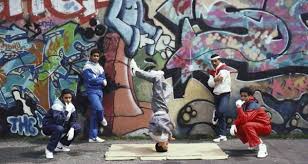 Few people know that hip hop began in the South Bronx as an alternative to gang violence. The vision behind the movement was to transform the aggressive tendencies, which were widespread in the region at the time, into creative tendencies. By talking to your students about the roots of hip hop and encouraging them to express themselves creatively instead of lashing out at their classmates, Beacon can significantly decrease instances of bullying at school.
However, hip hop's ability to tackle the issue of bullying at school doesn't end there. The lessons learned from the history of this cultural movement can also teach your students to be more positive and make the most of the situations they face on a daily basis. When students believe that they have a bright future ahead of them, they are likely to be too focused on achieving their dreams to find time to abuse their classmates. If you would like to bring Beacon's hip hop anti-bullying assembly to your school and see your students respond in a positive way to this encouraging message, please contact us today. We're excited to hear from you!