When school starts back up in the fall, we know that you want to encourage your students as much as possible to have a great year. Last year had its fair share of trials, and I'm sure the idea of coming back may be stressful for students. Many students may have trouble adjusting to the new school year and will need to feel supported. To make sure your students start the school year off on a positive note, be sure to host a school assembly.
New Year, New School Assembly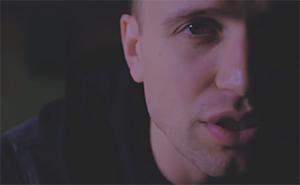 The new school year can be one full of hope and excitement for your students, but it can also be the cause of stress and worry in the hearts of many. With bullying being such a common problem and mental illness occurring at such a high rate, your students need more support than ever before. Hosting a school assembly does not have to be a one-time thing. On the contrary, it should be something that you do often to continually encourage, motivate, and support your students. A school assembly with Beacon is sure to do just that. Beacon's unique approach teaches your students the creative power of hip-hop as a form of expression and alternative to violence. He knows that kids can have many different struggles and often feel misunderstood, so Beacon is here to help your students face their problems head-on.
Book Your School Assembly with Beacon
You can't go wrong by having a school assembly with Beacon. Here's what educators have said about Beacon's assembly – "He had a great message and presented it in a way that was well received." Not only will Beacon give your student's a school assembly to remember, but he can customize the message to fit your school's personal needs. For more info on how to book a Beacon Assembly for your school, please contact us today. Beacon is proud to be a member of the Relevant Speakers Network!