I think it's clear to everyone now that this school year is going to be different than the rest. With these differences come many challenges for educators and students alike. In times of uncertainty like these, students are bound to be stressed out by the new changes and rules that will affect their school. As educators, you want to make things as smooth and easy as possible for your students. Sometimes it can be more valuable to focus on mindsets instead of trying to change the circumstances. A great way to uplift your students and help develop a positive mindset is by hosting high school assemblies.
Staying Positive in Difficult Circumstances with High School Assemblies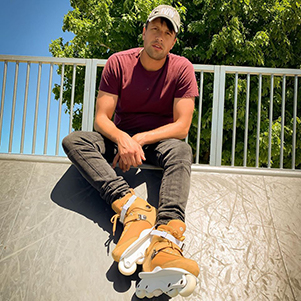 Beacon's message is perfect for your students because of his focus of overcoming adversity and staying positive even when life gets hard. He knows firsthand how hard it can be to hold it together when times get tough, and his story is sure to have a strong impact on your students. You want your students to feel supported during these unprecedented times, and so do we! That's why high school assemblies are such a great tool for your school. Many of your students will be coming back to school with worries and questions, and high school assemblies can help to assuage those fears. A positive attitude can go a long way towards having a great school year.
Plan Your High School Assemblies Now
We believe it's always important to have a plan of action. Get ahead of the school year by scheduling your high school assemblies now. You and your students will be glad you did. High school assemblies with Beacon are sure to teach your students the power of positivity. He has a unique way of using hip-hop as a way to connect with your students. To find out more about making a positive change with Beacon, contact us today. Attaboy is proud to be a member of the Relevant Speakers Network!