As the school year comes to a close, educators are already anticipating the start of the new year in the fall. After a year full of challenges and uncertainty, we know that you want to start the next school year without a hitch. High school assemblies are a great way to kick off the start of school with a positive mindset.
Get Ahead with High School Assemblies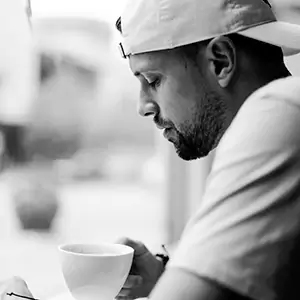 We know that you want your students to have the best year possible, and we want to help with that. Get ahead of the game by motivating your students from the very beginning. High school assemblies can be great for boosting school morale and inspiring kids to do their best. Many students will be excited to finally come back to school for various reasons. For some, a school is a safe place with kind teachers and a warm meal. For others, it's an opportunity to advance their future and chase their dreams. However, not all students have enjoyable school experiences. Some kids will be coming back to school anxious and afraid of the bullies that tormented them last year. We want to help you make your school an enjoyable and safe place for all students. A great way to make sure your school year is starting with an atmosphere of respect is to host high school assemblies.
A Great Speaker for Great High School Assemblies
Beacon is a speaker with personal experience of the challenges that kids can face in high school. He will inspire your students to face their problems head-on and overcome whatever life throws their way. We know that this year has been hard, and we want your students to feel understood and supported. Beacon's high school assemblies are entertaining, inspiring, and engaging. You don't want to miss out on the Beacon experience, so contact us today to find out how you can host Beacon at your school. Beacon is proud to be a member of the Relevant Speakers Network!